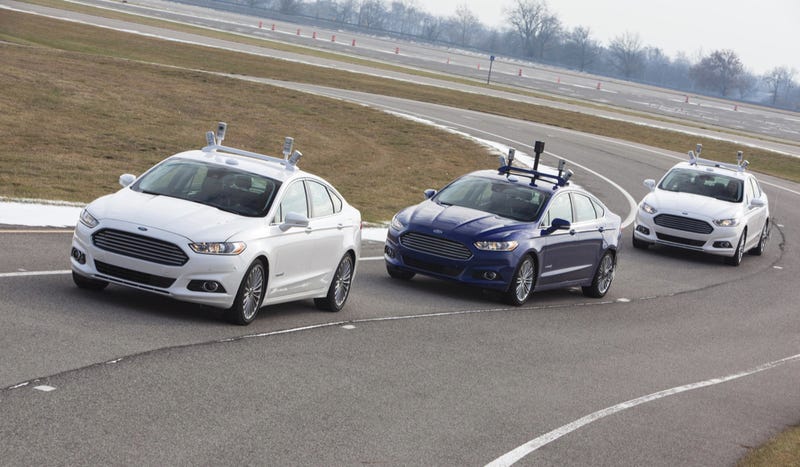 In the race to build cars that drive themselves, Ford is arming itself with some MIT and Stanford researchers to better predict driver habits and how to better predict what's going to happen around your car before it happens. Basically they're using Ford Fusions to predict the future.
Ford announced today its work with MIT would use algorithms to predict where pedestrians and cars around you are going to move, thus setting the car up to apply brakes or steer as necessary to avoid a crash.
Ford says the Fusion Hybrids being used in testing are notable because they're largely unmodified from the cars you can buy today, with the only exception being four LIDAR sensors to create 3D maps.
As far as the Stanford partnership, the research from that will figure out what is behind large obstacles. The company says its similar to being able to see what's in front of a large truck that's blocking your view ahead.
So, again, what are we for?
Photo: Ford