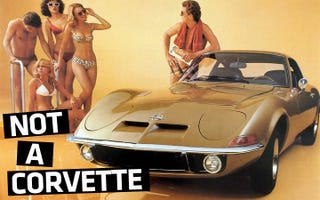 Car designers tend to use a limited number of shapes, but these twenty models bear more than just a resemblance to each other.
---
10.) Ferrari GTB4/Rover SD1
Who was first? Ferrari!
The similarity was never was a secret, 365Daytonafan explains:
The designer of the SD1 David Bache freely admitted he was influenced by the Ferrari Daytona and the Maserati Indy.
Suggested By: TokyoBayAquaLine, Photo Credit: SoCal Car Photography and grobertson4