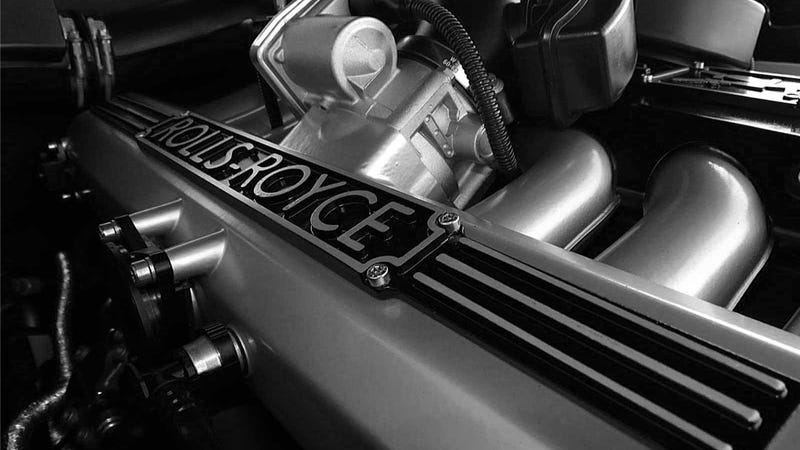 I never the desire of luxury automakers to stick their engines, the heart and soul of their cars, under vast acreage of plastic. That's one of the (very many) reasons why I've always liked cars from the hyper-luxury automakers. They let you see all of that engineering beauty and perfection for yourself.
Truth be told, this engine doesn't actually come from a bog-standard Rolls-Royce Phantom, but rather a Rolls-Royce Phantom Drophead Coupe. The title wouldn't fit up top with its full, luxuriant name. But that would be fitting with one of these cars, which is longer than a Nimitz-class aircraft carrier and weighs at least three times more.
Both the regular Phantom and its variants are powered by this gorgeous 6.75-liter (or is it litre? I never understand British spellings) V12, which wafts you about the city (or is it citye?) with its 454 horsepower and 531 pound-feet of torque (tourqueueue?).
Now if only they actually built the 16-cylinder model.