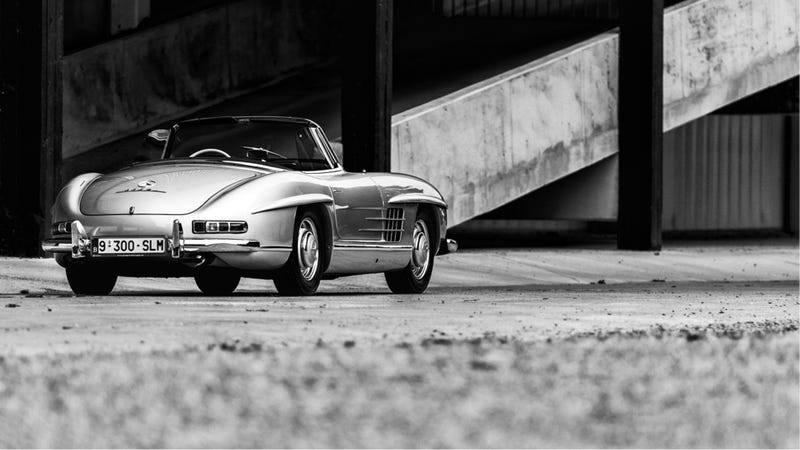 The Mercedes 300SL, both in gullwing and roadster forms, is known as one of the early sports cars that sprang forth from post-war Europe which are unparalleled in style and grace. And damn is it not hard to see why.
Every little bit was thought out, and styled. Nothing was adjusted to fit an already-existing platform, nothing was reined in to meet an efficiency standard. Those fenders stick out because they look better that way, the trunk slopes downward because that just brings the whole shape together.
But no matter. The modern version ain't half bad, either.