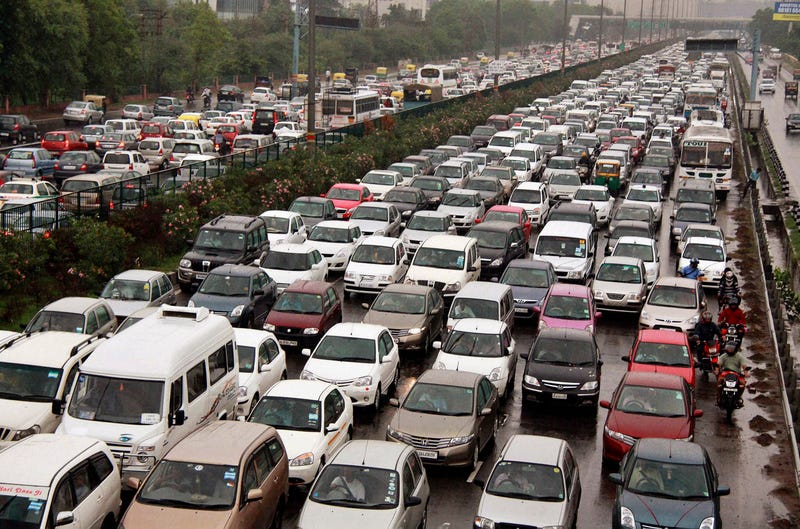 As I sat in traffic on a grey, cloudy day, I noticed that most of the cars were barely distinguishable from one another—primarily due to their color. Most were hues that blended in with the scenery: white, silver, beige, the usual. The few that stood out were red. This is why you need a car in an obnoxious color.
Now, I'm not the kind of person to shout "LOOK AT ME!" and demand your attention, but in heavy traffic, I prefer to be noticed. Not in a show-off way, but rather in a "please don't hurt me" way. I would rather you see my bright, shiny hunk of metal instead of not notice I'm there.
DuPont's 2012 Automotive Global Color Popularity Report said that 76% of the world's cars are either white, black, silver or grey. That's a whole lot of road-colored boring-ness if you ask me. Alex Carrillo even pointed out this lack of visual variety on Oppo. It's a pandemic of dullness.