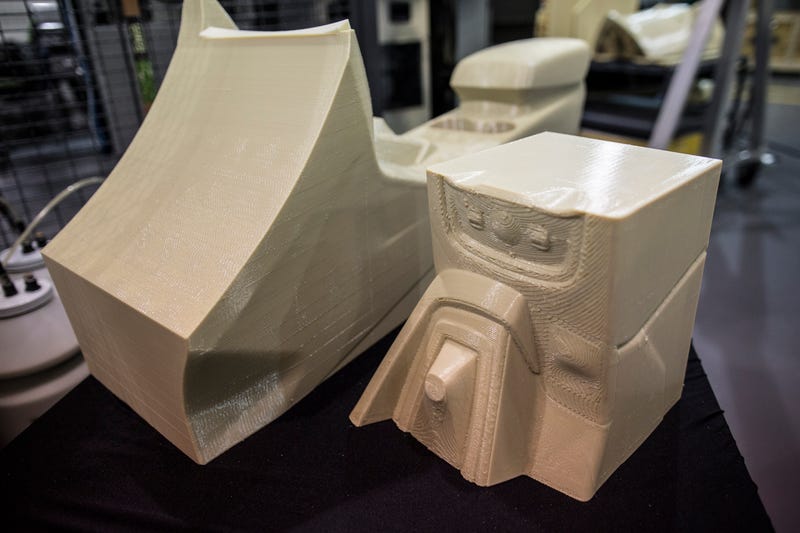 Ford Motor Company announced this week that it's testing 3D printing of large-scale car parts, a move that could eventually lead to the manufacturing of more fuel-efficient vehicles. 3D printing hasn't really gone large scale like this yet, but the potential upsides are huge.
At its research center in Dearborn, Michigan, Ford said it's using a 3D printer from Stratasys, a top player in the printing world, to figure out how it can use 3D printing to make large-scale auto parts and components, as the technology is "more cost efficient for production of low-volume parts for prototypes and specialized race car components."
What does that mean? Well, say the pilot program's a success, Ford cars of the future might include spoilers that are made by a 3D printer, and could allow for consumers to customize parts throughout vehicles.