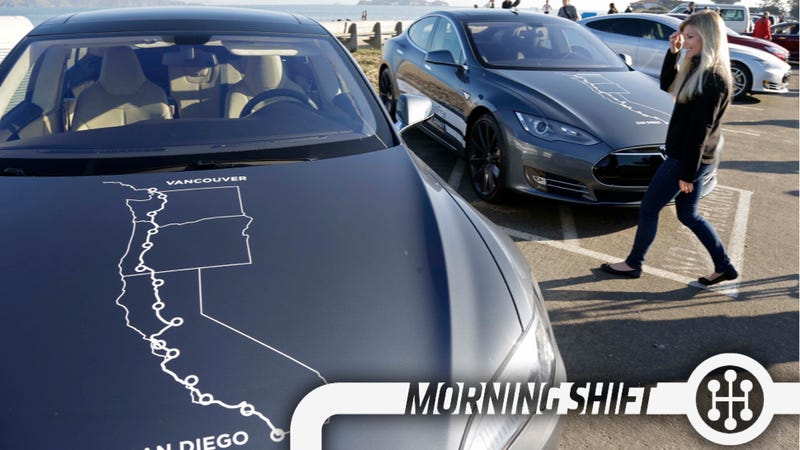 This is The Morning Shift, our one-stop daily roundup of all the auto news that's actually important — all in one place at 9:30 AM. Or, you could spend all day waiting for other sites to parse it out to you one story at a time. Isn't your time more important?

1st Gear: Tesla Completes Coast-To-Coast Supercharger Network
Tesla's expanding network of free rapid-charging stations it semi-confusingly calls superchargers is now robust enough to cover someone driving from LA-to-NY — although if you can afford a Tesla Model S the easier way is still probably buying a plane ticket.