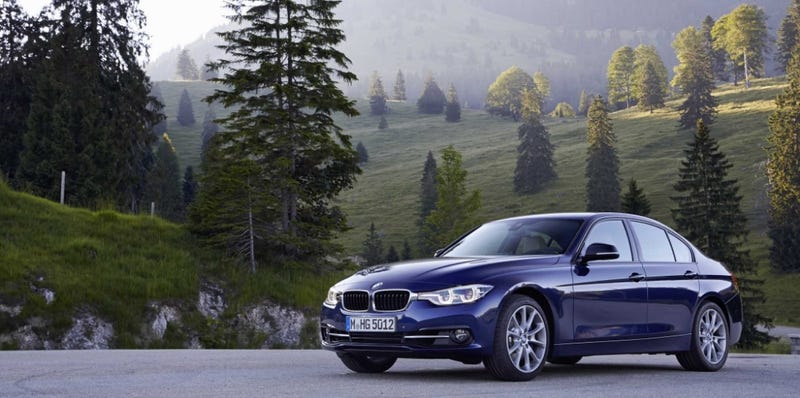 If you have $25,000 to spend on a car you have tons of quality choices, but it can be awfully hard to beat a gently used BMW 3 Series. And right now is a great time to pick up a "Jalopnik Special" 3 Series for a reasonable price and plenty of warranty left.

There is no such thing as a "bad" BMW 3 Series—even the unloved E36 from the 1990s is worth buying for the right price, and that one's better than most people give it credit for. While the current F31 chassis deviated quite a bit from the excellent E90 that came before it, today's 3 is still a joy to drive and worth owning despite some serious competition.
We mentioned a while back that the best value in the modern 3 Series is the 320i with Sport Package, or ZMT order code if you want to get fancy about it. Base model 2.0-liter turbo four with 180 horsepower and 200 lb-ft of torque, rear-wheel drive, six-speed manual, high performance summer tires, M sport suspension, increased speed limiter, 18-inch alloys. In 2017, BMW changed the packages a little bit so that a brand new 320i has a starting price of $34,445 before you start adding any options.