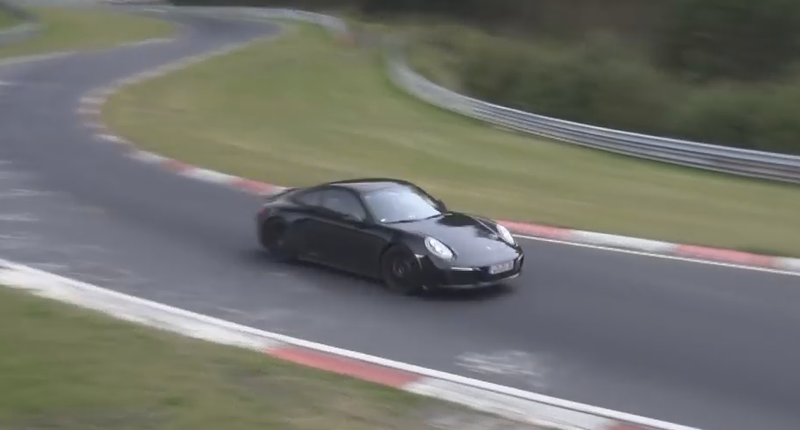 The GTS is the sweet spot in the 911 range. Not quite as bonkers as the Turbo, more practical than the GT3. For the first time, the GTS will come with a turbocharged engine, and maybe (?) possibly (?) conceivably (?) the same gearbox from the 911 R.

The upcoming GTS will most likely use a re-tuned version of the 3.0 turbocharged motor that makes 370 and 420 horsepower in the Carrera and Carrera S, respectively. Porsche will probably stick with tradition and give the GTS some other performance upgrades as standard equipment, that are optional on the lower trim cars.
But the big question remaining is what gearbox will it have?
Porsche spent a lot of time and money developing the six-speed manual gearbox found in the very awesome, but very limited 911 R, that is currently selling in the second-hand market for around eleventy-billion dollars.