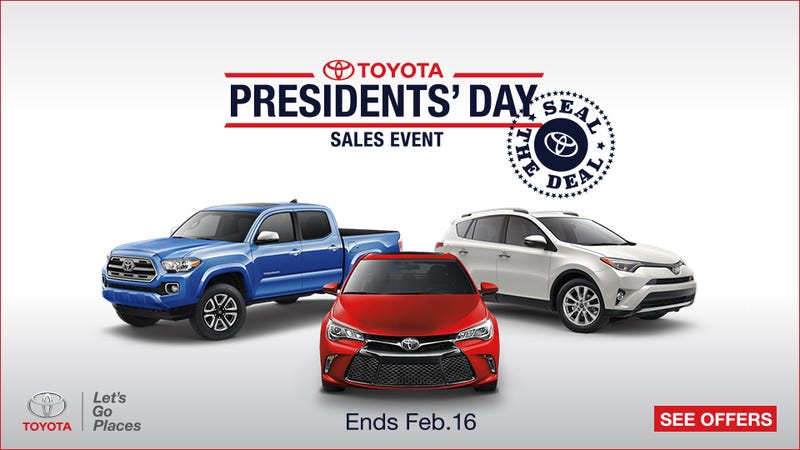 In celebration of Presidents' Day, Feb. 15, our founding fathers would probably prefer you to actually pay attention to the issues in our next election. But buying a car is more fun, and you will do much better if you start your shopping in advance.
Is Presidents' Day Weekend Really The Best Time To Buy?
That's an adage you hear quite a bit, the best time to buy really depends on the individual customer. Taking advantage of a dealership's "sale" isn't the same as buying some clothes at a retail store. You'd be surprised how many people who were not in the market for a car are now browsing for one because they think there is a deal to be had. If your current ride is paid off and treating you well, the best "deal" you can get is to keep your money in the bank.

On the other hand, if it is time to get something new, shopping now could be advantageous. From an industry standpoint, January and February tend to be slow months for dealerships. In areas that are impacted by winter weather, folks are less likely to purchase vehicles and inventory builds up (although the northeast blizzard certainly didn't affect things too much last month.) Dealers and automakers will offer discounts to move units off the lot.

The big caveat to all this is it depends on the car. The car you want may be very popular which results in a limited inventory for that model. Last year at this time, everyone wanted the all-new Subaru Outback. Dealers were not offering any special discounts because they had waiting lists and well-equipped models were selling before they arrived on the lots.

Just because a model is brand new doesn't necessarily mean you will have to pay top-dollar, though you should do some research and see what the inventory situation is on your desired model.