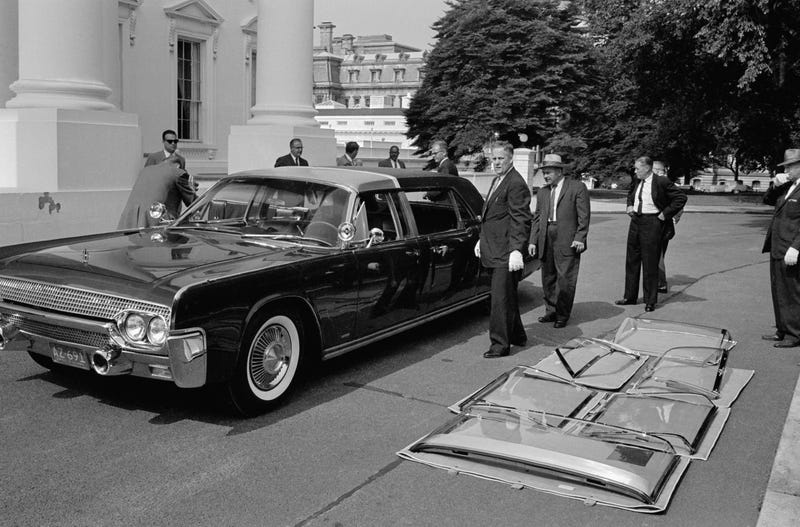 You would not be blamed for assuming the Lincoln Continental used by President Kennedy on that horrible day 50 years ago was immediately retired. You would, however, be wrong. The Lincoln that saw the assassination of one leader and the near death of another remained in service. Why?
In today's dollars, the stretched 1961 Lincoln Continental used in presidential motorcades — including the parade in Dallas where President John F. Kennedy was shot and killed — would cost $1.5 million. Rather than replacing the limo, the government spruced it up and used it for another 13 years.
It's a somber day across the nation as we reflect on the 50th anniversary of the Kennedy assassination. But one of the more curious things about that day is what happened with the limousine Kennedy, a fan of Continentals, and and his wife were riding in afterward.