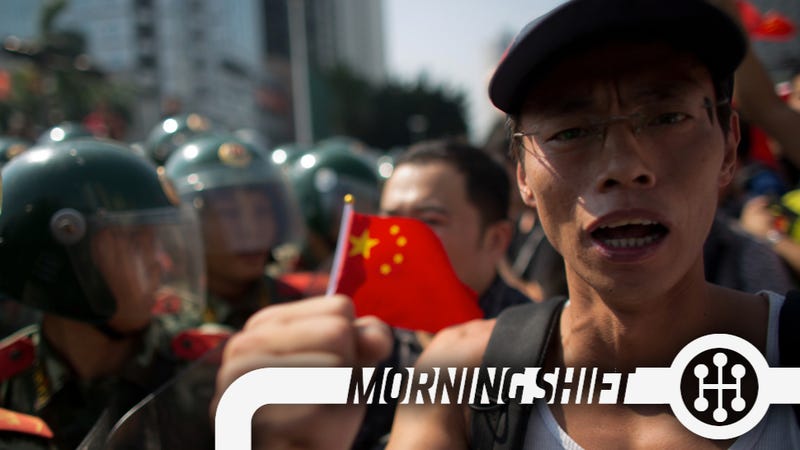 This is The Morning Shift, our one-stop daily roundup of all the auto news that's actually important — all in one place at 9:00 AM. Or, you could spend all day waiting for other sites to parse it out to you one story at a time. Isn't your time more important?
1st Gear: No Japanese Allowed
There's a long history between China and Japan and it's not a great one. Despite about 60 years of relatively peaceful coexistence with the world around them, the Japanese were kind of dicks to everyone in their neighborhood for much of the first half of the 20th century… especially China and Korea.
China hasn't forgotten, and it's used the dispute over a couple of rocky islands to further stoke nationalist, anti-Japanese feelings (Japan, for their part, haven't been helping matters). Remember the Audi dealer with the banner wishing for the death of all Japanese people?