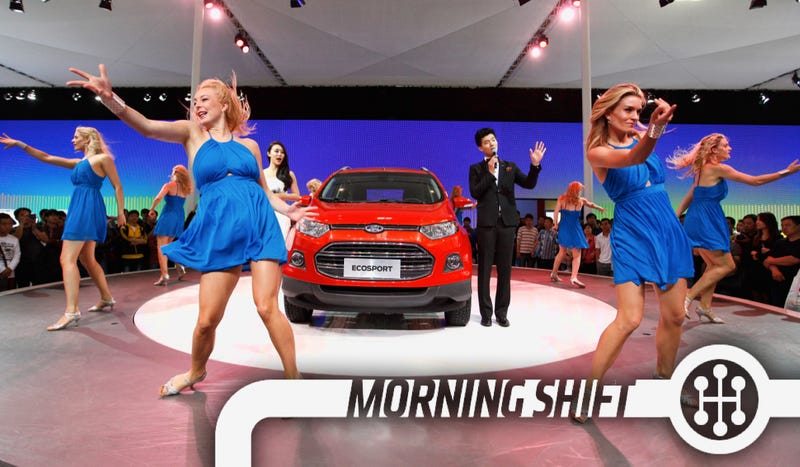 This is The Morning Shift, our one-stop daily roundup of all the auto news that's actually important — all in one place at 9:00 AM. Or, you could spend all day waiting for other sites to parse it out to you one story at a time. Isn't your time more important?
I woke up this morning hoping that my memory would be wrong, that it wouldn't be as bad as it all seemed. Of course it's much worse. Coverage continues on Deadspin and on Gawker.
Unless there's some automotive side to this story that hasn't yet emerged, don't expect much coverage here other than the occasional link to other sites or to ways you can help the many victims.
1st Gear: Ford And China, Sitting In A Tree
Not only is Ford obsessed with China, they seem to really want you to know they're obsessed with China. This morning articles appeared in Automotive News and The Wall Street Journal. Coincidence? Guessing not.
So why does Ford care about China, where they've historically lagged behind GM and VW? Simple. There's like a billion people (1.3 billion specifically) and they've suddenly got more money. China is, as AN points out, the second largest market for Ford behind the U.S. and well ahead of the U.K.
Ford only entered the market in 2003 and has been rapidly expanding since, although they're far from catching up with VW spending way more than Ford there.
But Ford doesn't have to beat GM or VW, at least not now, especially when they can pick up the market share that the Japanese automakers are losing as an anti-Japanese nationalistic frenzy continues in China.
2nd Gear: Chrysler Has The Best-Named Execs
The head of Jeep is a guy named Mike Manley. The new head of RAM, replacing the outgoing Fred Diaz, is Reid Bigland, who was the CEO of Dodge/Chrysler of Canada.