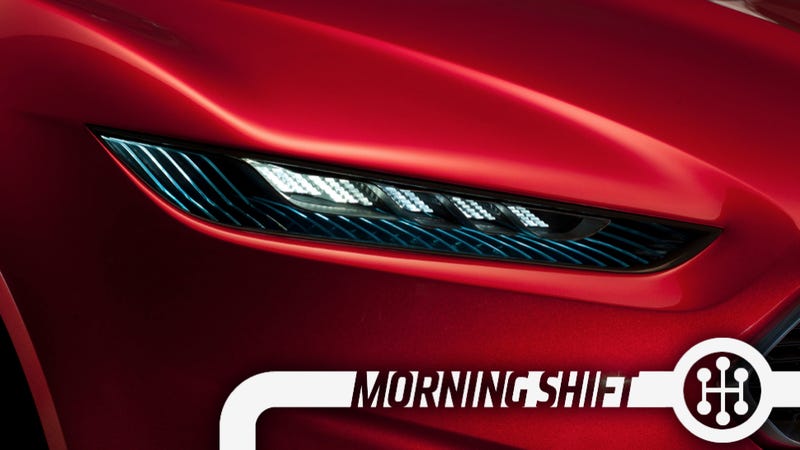 This is The Morning Shift, our one-stop daily roundup of all the auto news that's actually important — all in one place at 9:00 AM. Or, you could spend all day waiting for other sites to parse it out to you one story at a time. Isn't your time more important?
1st Gear: Is Ford About To Break A Record?
Analysts suggest that Ford likely earned $2.7 billion pre-tax profit in North America in the first quarter of 2013, reports Craig Trudell. That would be a record.
How is Ford doing it? Product. Product. Product.
The new Focus and Fusion are standouts, as well as the Escape and the ever popular Fiesta. There's no single product in their lineup that isn't at least competitive and quite a few are among the best in their segment. Of course, trucks still rule the day and the F-150 still remains a profit center for the company.
It's here that I should point out that they've done what enthusiasts demanded in bringing over the Fiesta and giving us global/European versions of the Fusion/Escape/Focus. Sometimes we know what we're talking about.
Even better, Ford is taking the smart approach in Europe by sucking up the disruption caused by plant closures there so they can stop future losses, analysts say.
Now if only they can figure out Lincoln...
2nd Gear: Fisker Doesn't Make $10 Million Payment To Government
Troubled Fisker didn't make it's $10 million loan payment to the Energy Department today as it gets closer and closer to bankruptcy, according to David Shepardson.
Fisker was able to take out $192 million of a $529 million loan promised by the Department of Energy, but which the DoE stopped distributing in June 2011 as Fisker failed to meet their conditions.
The DoE also apparently withdrew $21 million from an account it has with Fisker. We'll hear more when the execs testify this week before Congress.
3rd Gear: China Rethinking Electric Car Push?
As a government and a society, China seems to understand that they can't develop the same way other countries have without risking massive environmental damage. Unfortunately, consumers don't seem to give a shit about hybrids.