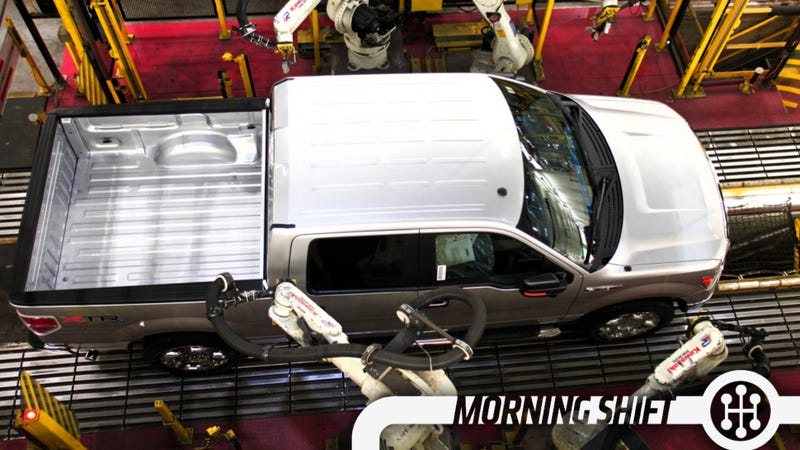 This is The Morning Shift, our one-stop daily roundup of all the auto news that's actually important — all in one place at 9:30 AM. Or, you could spend all day waiting for other sites to parse it out to you one story at a time. Isn't your time more important?
1st Gear: OMG CARPOCALYPSE PART DUEX
E'rbody is worried about American car companies and their rising inventories. After a weak winter of sales cars are piling up, with all three companies above the industry average (which is about 89 days of supply).
The fear is that, in an effort to curb inventories, they'll start a crazy price war and cut into those sweet, sweet margins they've built up over the last few years. See folks, when car companies used to have inventory problems they'd just cut prices and move inventory until it resolved. That was a bad practice.
So why not just idle plans? I'll let the WSJ handle this one:
So far, says IHS automotive analyst Tom Libby, GM and other car makers figure "it is cheaper to offer these incentives than to shut the plants. The problem is once you turn it on, [discounting] it is hard to turn it off, and now we are looking at another challenging month with February."
Up to a point, which we may have crossed. This most notably a GM problem since they're not moving as many trucks as they need to. Ford may be stuck with production delays that could be a blessing in disguise and Chrysler isn't as bad off.