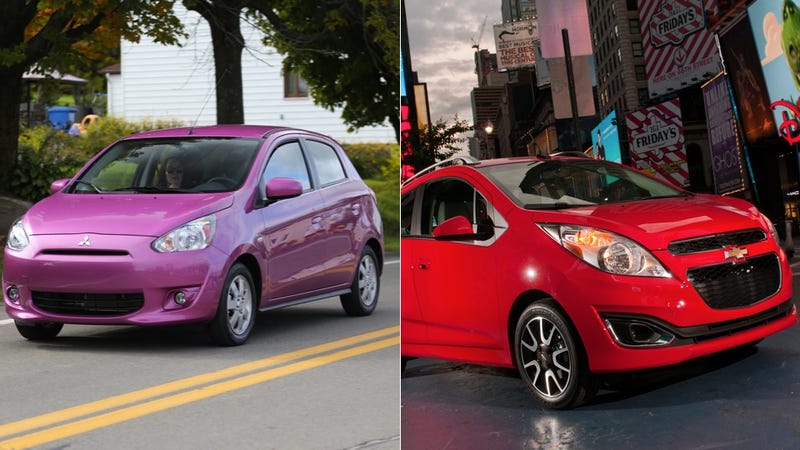 Even today, the common belief is that Americans won't buy small cars. Yes, the Toyota Corolla and Honda Civic consistently rank as best-sellers in the U.S., but considering how much they've grown it's hard to call them small anymore. Two of the city cars offered here, though, are probably selling better than anyone thought.
And it's interesting despite how much people who review cars have told you not to buy them. Last week, instead of listening to cable news or sirens while I did other things, I tuned into Talking Cars with Consumer Reports #27: Models to Avoid. It was 26 minutes long, but the interesting part came early on. CR hates city cars, and they think you shouldn't buy one unless you live in San Francisco.
And yet I know the Chevrolet Spark sold in more places than San Francisco in March. In fact, GM reported Spark sales were up 44.6 percent last month and that they sold 5,117 of the tiniest Chevy. That's quite a lot for a niche segment, and for a car that was not at all designed for the U.S. market originally.