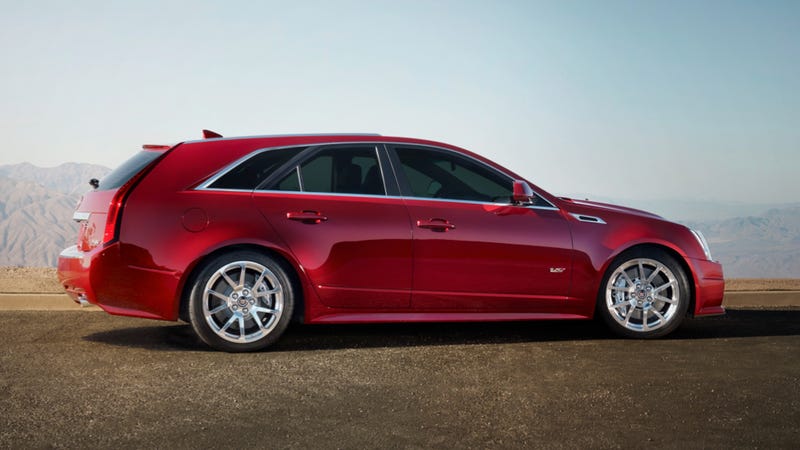 Welcome to Must Read, where we single out the best stories from around the automotive universe and beyond. Today we've got reports from Vanity Fair, The Truth About Cars, Hooniverse and Wired: Autopia.
Jalopnik's good friend Brett Berk asked me (and some other auto writers) a great question: What new car would I have wanted my mother to drive during my childhood? Of course, a Zonda would be great, but Brett hoped we'd be somewhat bound by reality. You can see the answers from Ed Loh, myself, and other writers at the link above. My favorite response comes from CNN's Abigail Bassett.
As the matriarch of the "Leadfoot family," I wish this Caddy Wagon upon my mom. An automotive journalist's dream, it's subtle enough to tote the kiddies, but kick its 565 horses to life, and everyone on the playground whips around to look. Add a backseat spacious enough to keep my sister from getting Cheerios in my hair, and we'd probably have stopped fighting. Actually, probably not. —Abigail Bassett, senior producer, CNNMoney
We've touched on the subject of standardized controls before and Damon Lavrinc takes it one step further in this column.