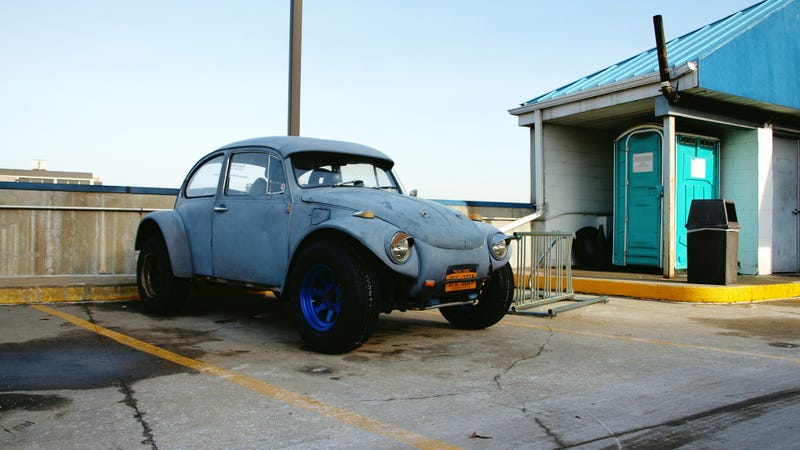 With the year coming to a close, it's a good time to think back and ask yourself, how the hell is my old hooptie still on the road?
I know a thing or two about keeping a car alive, since I pretty much killed my own car and brought it back to life. I think the most important lesson I learned this year is that when it comes to car maintenance, the easy way is usually the wrong way.
For instance, my right front tire kept going flat on my Baja Bug. At first I just assumed it was a leak in the tire, so I got a new one. That one kept going flat. So then I did the right thing and took my car to a tire shop, they checked for leaks and found out that the wheel itself was cracked. If I had done my due diligence in figuring out the problem properly, I'd have saved myself $90 in a needless tire.
Well, I hadn't quite learned my lesson. Figuring that I could just fix the cracked wheel, I took it to the neighborhood of chop shops out in the shadow of Mets stadium and got the wheel welded for $80.