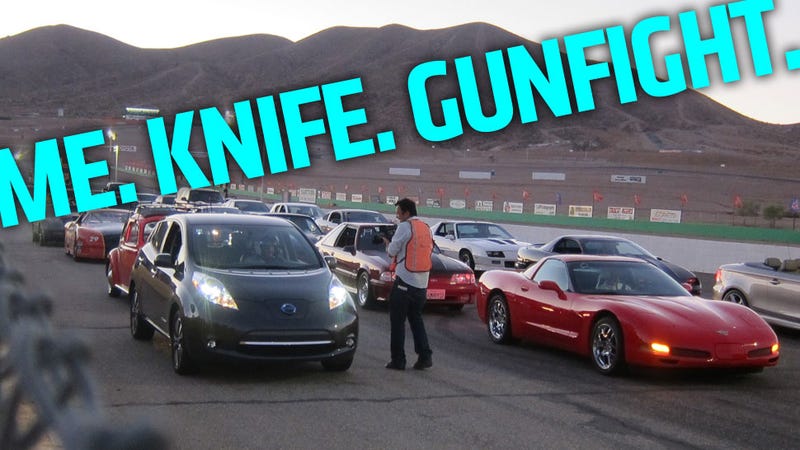 Quiet. Weirdly quiet. That's probably the most striking thing. And, while I'd hesitate to say "fast," it wasn't quite as slow as you might think. But still pretty slow. Pretty very slow.
I also dragged a Chevy Volt that same night, to quite similar results, if a bit louder and a bit quicker. I was at Willow Spring's drag racing night because I'd just been shooting a big electric car segment at the track with ABC's Nightline — I'll talk about that more in a later post.
We came to the track with a Nissan Leaf, a Chevy Volt, and a Tesla Model S, though for a number of reasons I was forbidden to drive the Tesla and we weren't allowed to drag race the car or even take it on the track. Which is too bad, since as we drove down the paddock, everyone wanted to see that Tesla on the dragstrip.