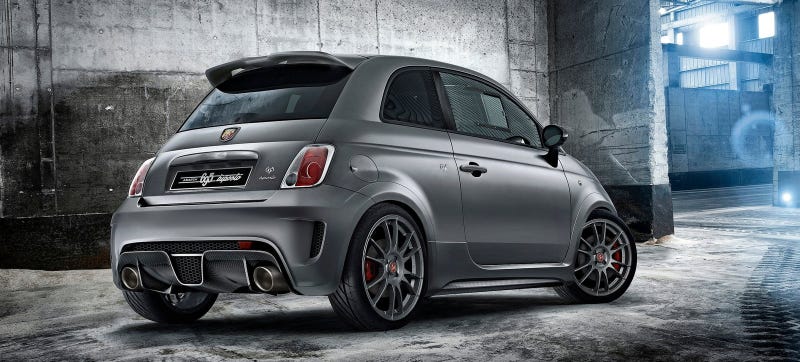 When you buy a Lamborghini Huracan, you're only getting a car with huge power. When you buy a Mazda2, you're only getting a car with teeny tiny power. But there are some individual models that span the whole spectrum.
I wonder which individual car model has the absolute widest gap in horsepower figures, from its least powerful engine to its most.
For instance, the least powerful Fiat 500 a person can buy is the puffy 59-horsepower TwinAir two-cylinder. The most powerful is the 190-horsepower 695 Abarth Biposto version.