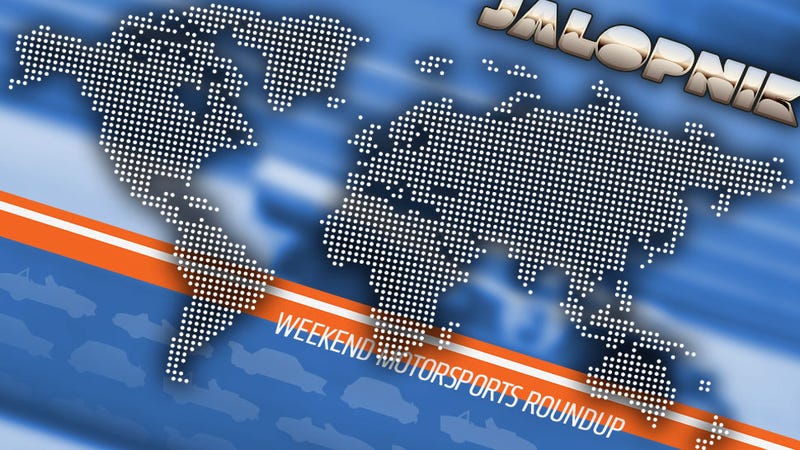 Welcome to the Jalopnik Weekend Motorsports Roundup, where we let you know what's going on in the world of racing, where you can see it, and where you can talk about it all in one convenient place. Where else would you want to spend your weekend?
We're in that final, home stretch of the year that features some of the best racing. Temperatures throughout much of the Northern Hemisphere are beginning to cool, which enables many engines to put out more power, but this soon-to-be-fall season actually provides great competition for another reason. Towards the end of the season, the stakes are higher. Dreams have already well on their way to dashing or fulfillment, and everyone now has a good idea of where they stand. Every driver knows exactly how many points they need to move up a place, or how many they can bear to lose out on before they fall from grace.
The two races that will be foremost on the minds of racing fans, at least here in the United States, are the Formula One Italian Grand Prix at Monza and the World Touring Car Championship Race at Sonoma. The latter, because the WTCC is great racing and also because this time around it will actually be watcheable on your TV, right here in the US on CBSSN. Now, I know that doesn't sound like it's on a big channel, but supposedly CBSSN reaches 99,000,000 around the country, so at least some of you can watch it. The former, because Monza is historically the fastest F1 race, and speed, for lack of a better word, is good.