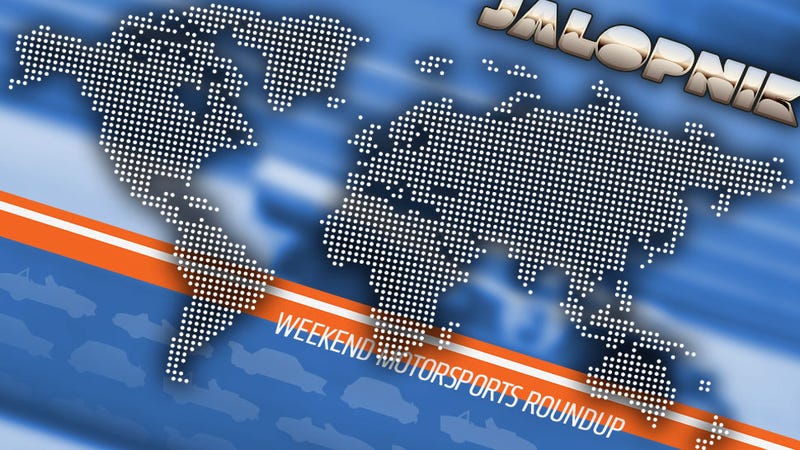 Welcome to the Jalopnik Weekend Motorsports Roundup, where we let you know what's going on in the world of racing, where you can see it, and where you can talk about it all in one convenient place. Where else would you want to spend your weekend?
Just when you think that it's late October and every single person you know who you hate is getting fat on pumpkin spice lattés because it's slightly chillier than last week and that's some sort of terrible excuse but you know they'll all take advantage of it anyway and you might as well go hibernate because what else is going on certainly not racing, you're proven wrong. We've got a fantastic slate of racing this week, in more and better varieties than you can imagine.
The big heavy hitter this weekend is the Indian Grand Prix. And you better savor it, because it may be the last one for awhile. Sure, it's supposed to be back in 2015, but that's as strong a promise as one from the 2000 Bush presidential campaign and hey, you want to be able to tell your kids you saw Kimi Raikkonen blast through an Indian circuit. Sebastian Vettel has been dominating, as usual, so we'll see if something else happens.