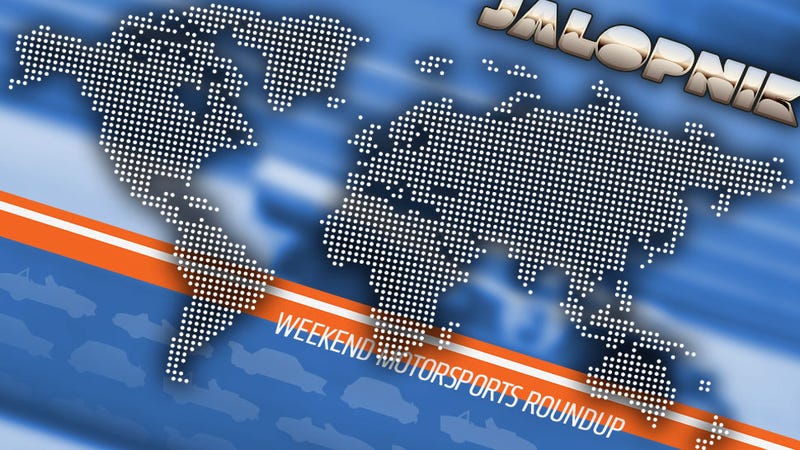 Welcome to the Jalopnik Weekend Motorsports Roundup, where we let you know what's going on in the world of racing, where you can see it, and where you can talk about it all in one convenient place. Where else would you want to spend your weekend?
As we move deeper into October, when the leaves turn yellow, then orange, then brown, and eventually whither, fall off, and die, and other poetic things happen, we have but one solace to sustain us in these blustery days. Yes, that solace is, as always, racing. And though there may not be a lot of racing this time of year in terms of quantity, there is a virtual feast of quality abounding.
The big ticket item this week is, of course, the Formula One Japanese Grand Prix, and it remains to be seen whether or not Red Bull will come clean about the fascinating hybrid traction control system it may or may not be using in its employ, or whether or not one of the other drivers will say something about it.