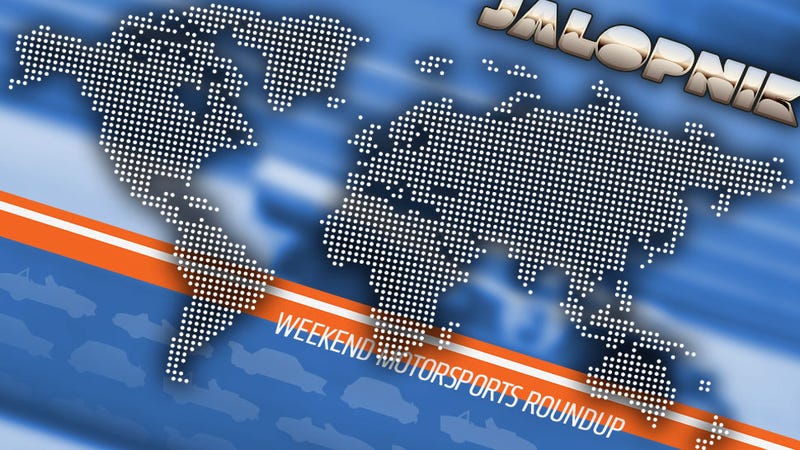 Welcome to the Jalopnik Weekend Motorsports Roundup, where we let you know what's going on in the world of racing, where you can see it, and where you can talk about it all in one convenient place. Where else would you want to spend your weekend?
Racing, for all of its foibles, is one of the insaner sports. Drivers routinely risk life and limb in the ways that other professional athletes do not. Yes, football is full of concussions, and yes, hockey players get slashed every now and then, but only in racing is the risk of death not some far-off specter in the back of one's mind. But racing is pretty crazy for another reason.
Only in racing can an athlete win the championship before it's even over. Think about how crazy that is. What if the NHL handed the Stanley Cup over to the New York Islanders (because they are the greatest team of all time ever and forever) before anyone hit the playoffs?
That's what we've got now in Formula One. A nice young German man named Sebastian Vettel has already wrapped up the title, and there are still races on the calendar. The race I'm thinking of specifically is this week's stop in Abu Dhabi. So what now?