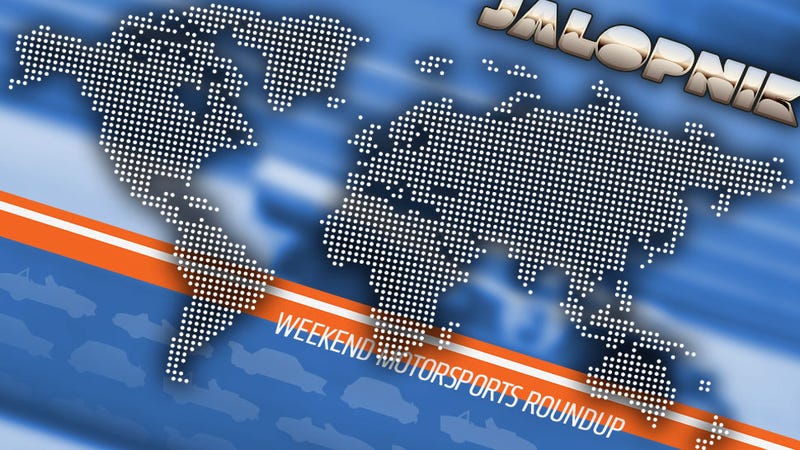 Welcome to the Jalopnik Weekend Motorsports Roundup, where we let you know what's going on in the world of racing, where you can see it, and where you can talk about it all in one convenient place. Where else would you want to spend your weekend?
Summer, with its brutally oppressive heat (and, at least here in New York) brutally oppressive humidity has finally come upon us. Today I was standing, nothing more, just simply standing, and I broke out into a sweat, and the high was somehow only 89 degrees. No, I'm not fat, I know what you were thinking. Okay, not that fat. Jeez, you people, so judgmental.
Anyways, the point I'm getting at is that the annual turning of the seasons has brought us to the current one, and it is much too hot to be playing outside or making friends or whatever it is your mother told you to do all those years ago during the summer. Now is the time to sit in the nice, cool air conditioning, telling all your friends on the Twitter about the Jalopnik, and catching up on all the racing that's been missing from your life.
This weekend's big race is the Pikes Peak International Hill Climb, the most famous of all hill climb-style events. Drivers in specially-constructed machines sporting over 1000 horsepower race to get to the top of Pikes Peak, a mountain in Colorado. Without guard rails and at death-defying speeds, the race at Pikes Peak is one of the true spectacles of motor sport. Don't believe me? Check out this in-car video.