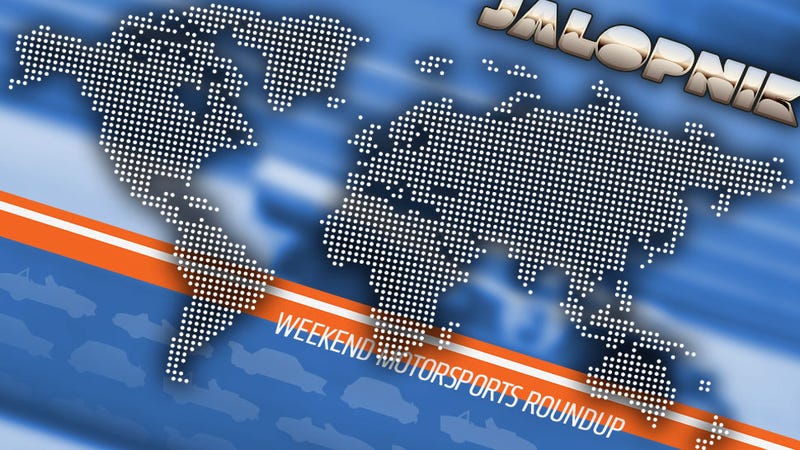 Welcome to the Jalopnik Weekend Motorsports Roundup, where we let you know what's going on in the world of racing, where you can see it, and where you can talk about it all in one convenient place. Where else would you want to spend your weekend?
Racing... racing... let's see... any racing this weekend? Oh wait, there's only the 24 HOURS OF LE MANS. In case you're new to racing (it's totally cool, don't worry, we were all new once) the 24 Hours of Le Mans is, in essence, a race through the streets surrounding a small French city that takes 24 hours to complete. Doesn't sound too crazy, until you remember that 24 hours is a long time for anybody, let alone the cars, and that Le Mans has been the most fantastic and grueling race in the world since 1923.
Le Mans features the biggest names in motorsport competing for one of the most glorious titles. Don't believe me? Here's what former race non-winner Michael Ballaban has to say about it:
It's awesome.

Go watch it.

Seriously.

-Michael Ballaban, June 22nd, 2013
Such eloquent, inspiring words. Need to know more about it? Reader Porsche9146, 98 Forever posted an excellent (it's really great) Megaguide to this year's race, with special guest appearances from OppositeLock All Stars like McNewbie1 and Nobody. I imagine they all have the same voice as Bob Varsha. If you're having trouble picking out which car is which, be sure to check out the Spotter's Guide created by Andy Blackmore and you should soon have the eagle eyes of a British racing fan looking for the beer stand.