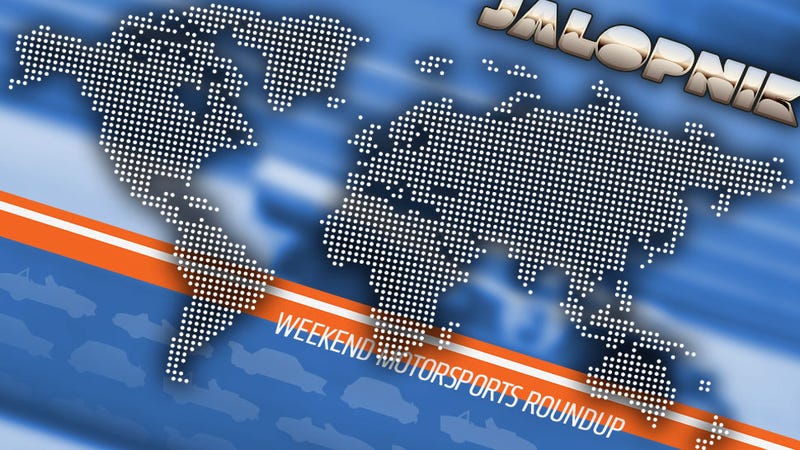 Welcome to the Jalopnik Weekend Motorsports Roundup, where we let you know what's going on in the world of racing, where you can see it, and where you can talk about it all in one convenient place. Where else would you want to spend your weekend?
I don't know about you guys out there in Jalop-land, but it's been a long week. I'm ready for the weekend, and definitely ready for some racing. After a few weeks with a few sparse events here and there, it looks like the world is ready to get back to racing as well. There are two big events this weekend, one all-American in every single possible way and one with a bit more of a paprika flavor.
The American one is, of course, a NASCAR Sprint Cup race. This particular NASCAR Sprint Cup Race also has the most NASCAR Sprint Cup Race-iest name of all time, as it is the "NASCAR Sprint Cup Crown Royal Presents The Samuel Deeds 400 At The Brickyard Powered By Bigmachinerecords.com." If you can find the name of a race in there, you let me know. Somehow its Nationwide Series kid-sibling-race is just called the "Indiana 250." Go figure.