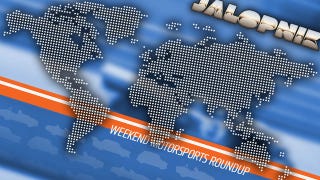 Welcome to the Jalopnik Weekend Motorsports Roundup, where we let you know what's going on in the world of racing, where you can see it, and where you can talk about it all in one convenient place. Where else would you want to spend your weekend?
It's back! It's back, everyone! The Weekend Motorsports Roundup is back! Oh, you're more excited that racing (in North America, at least) is back? Well then. Hrmph.
The WMR will just be forced to win your hearts back, after its long winter hibernation of about six weeks. Okay, okay, so it's not like we've got a super-deep schedule for this weekend, but we've got the one live race that counts – the Daytona 24 Hours.