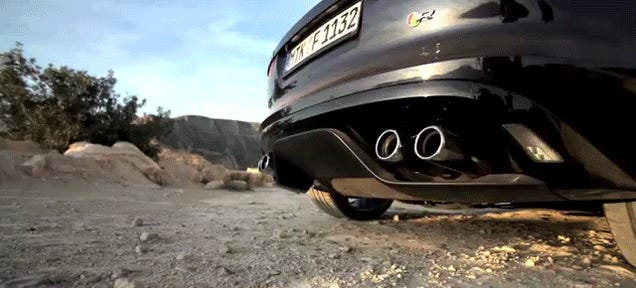 Today I learned that there's a button on the Jaguar F-Type Coupe R that sets its exhaust to "Quiet Mode." Now why would you want to do a thing like that?
You see, the F-Type Coupe R is fun. And gorgeous. And fast! And powerful, with nearly 550 horsepower from a supercharged 5.0-liter V8. And loud. Very, very loud.
We know these things. But how is it really when you drive it in every day settings and on the track? Our pal Chris Harris from /DRIVE sought to find out, and he came away thinking it's incredibly balanced, dynamic, and even "a great big load of theater."
Do want.