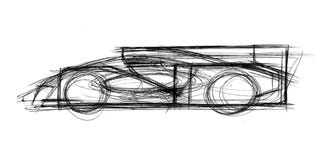 This is a great little tutorial about going from a rough hand-sketch to a clean, finished-looking rendering. There's a number of good tips in this, though I think the best one is the way everything gets organized and masked from the very beginning, before any actual rendering even starts.
The artist also references these other two tutorials:
For more information about "Layer Masks" in Photoshop.