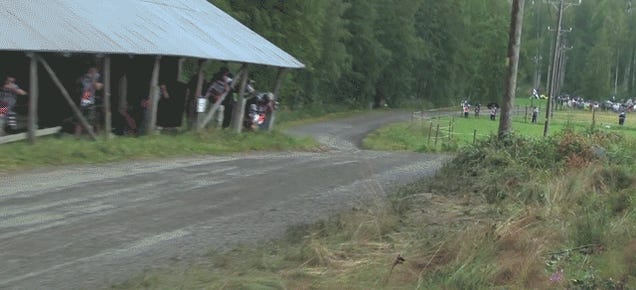 Citroën driver Sébastien Chardonnet experienced what rally drivers refer to as 'a moment' during the first day of WRC Finland last week. How exactly did he not crash?
Here's a still of the near-roll.
PHOTO - Uff! Chardonnet with a HUGE moment! Pic: Tomi Hänninen @Becsywecsy @voiceofrally pic.twitter.com/D5aIsdDb5w

— Karlip (@Karlip1) July 31, 2014
This is car control exemplified. A true #SaveOfTheYear candidate. Or was it all just luck?