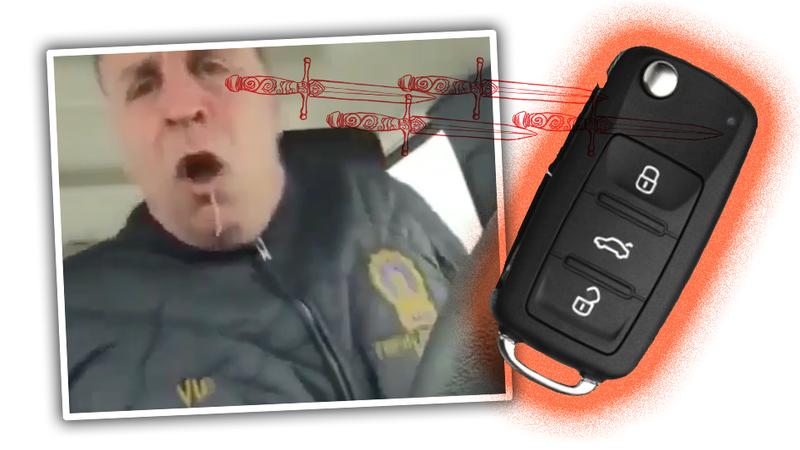 I absolutely understand where this guy is coming from. Proximity keys suck. Sure, they're marginally more convenient, but they manage to introduce a whole host of problems that just never existed before. That's not progress. Also, look what it's doing to this poor bastard. He actually drooled in rage.
This person is someone's dad. He wanted to help his daughter by clearing snow off her new Volkswagen Beetle, and the repayment for his altruism is something that looks dangerously close to a stroke. Just watch:
I get it, buddy. The man just wanted to take a comfortable shit, and thanks to some idiotic desire to cram needless technology into modern cars, his day is ruined. There's no comfortable shit left for this man; that dream is over, all thanks to stupid, useless proximity keys.