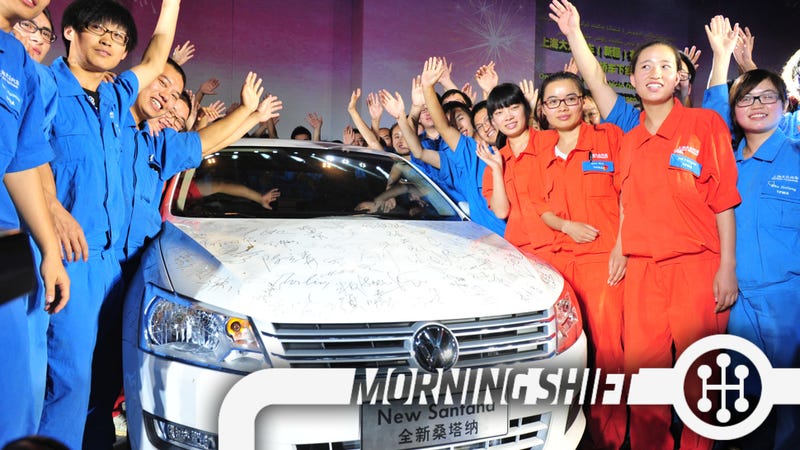 This is The Morning Shift, our one-stop daily roundup of all the auto news that's actually important — all in one place at 9:30 AM. Or, you could spend all day waiting for other sites to parse it out to you one story at a time. Isn't your time more important?
1st Gear: VW Set To Beat GM In China
For nearly a decade, GM has been the tops in China when it comes to foreign automakers. It seems like VW is ready for all of that to change. Both GM and VW had a goal of selling three million cars in China this year, which they've both surpassed.
But VW has gotten there quicker. A week quicker, to be specific. VW is holding down a lead of around 70,000 cars compared to GM. This is just the start for VW, who say they could sell more but aren't because they just don't have the capacity.
2nd Gear: Will Non-Aussie Holdens Thrive In Australia?
Holdens are like the Koalas of the car world. When you hear the name, you automatically think Australia. But with the end of Australian production coming in 2017, will Holden still be able to thrive Down Under?