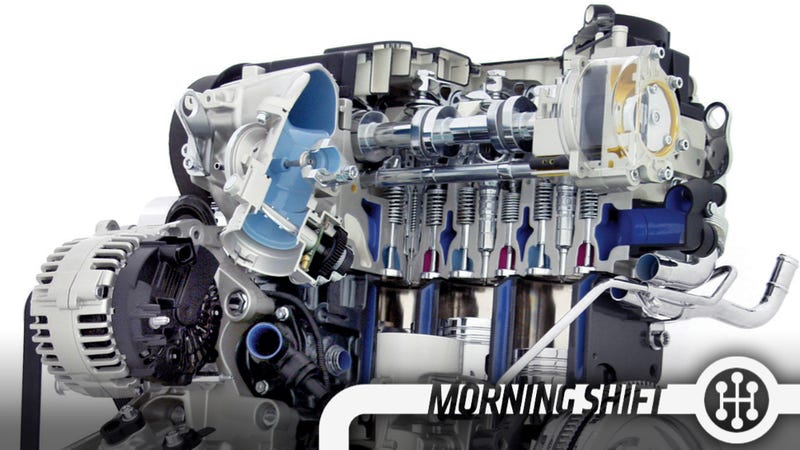 This is The Morning Shift, our one-stop daily roundup of all the auto news that's actually important — all in one place at 9:00 AM. Or, you could spend all day waiting for other sites to parse it out to you one story at a time. Isn't your time more important?
1st Gear: Turbocharge All The Things! According to this report in The Detroit News, Volkswagen is backing away from conventional, naturally-aspirated engines and replacing all of them with turbocharged gas/diesel options.
This means that you'll no longer be able to buy that weird 2.5-liter inline-five that Volkswagen still manages to sell a ton of to people for reasons passing understanding.
Fuel economy is obviously paramount in this decision and, as the article points out, there are some estimates that up to three million turbocharged engines will be sold in the U.S. in 2013, way up from 2.1 million last year.
And that's a good thing.
2nd Gear: Turbocharged VW CUV To be Built In Chattanooga Despite UAW rumblings in the area, there's a report in the Freep today that says their new mid-size CUV will be built in Chattanooga and not Mexico.