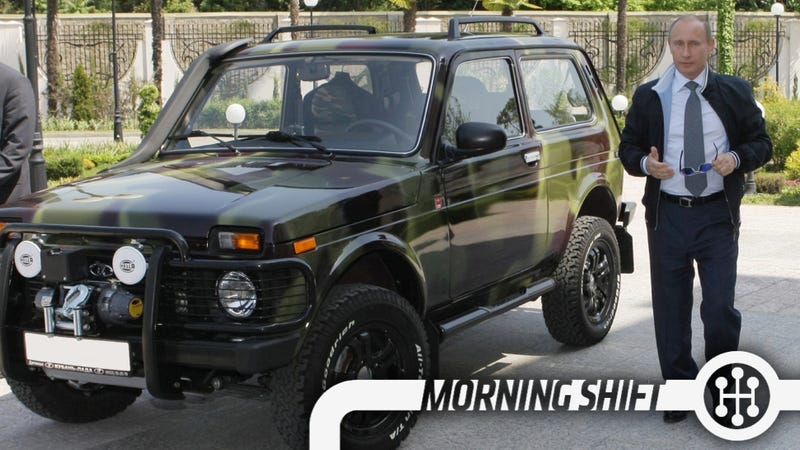 This is The Morning Shift, our one-stop daily roundup of all the auto news that's actually important — all in one place every weekday morning. Or, you could spend all day waiting for other sites to parse it out to you one story at a time. Isn't your time more important?
1st Gear: Not Like The Russian Car Industry Is Great
Russia has produced many cars, but with a few exceptions (GAZ-21, Lada Niva) they've rarely produced any car you'd consider great. That's why the influx of foreign investment and knowledge was so important to what looked like was going to be a growing car industry in Russia for this decade.
Yeah, not so much now.
Vladimir Putin's strong defense of freedom and self determination, which some western commenters have misrepresented as him just being a huge dick to fuel nationalistic Russian tendencies in an attempt ot expand his power at the expense of nearly anything else in a country whose history has bee shaped by a seemingly endless cycle of totalitarians, has had a negative impact on car sales.