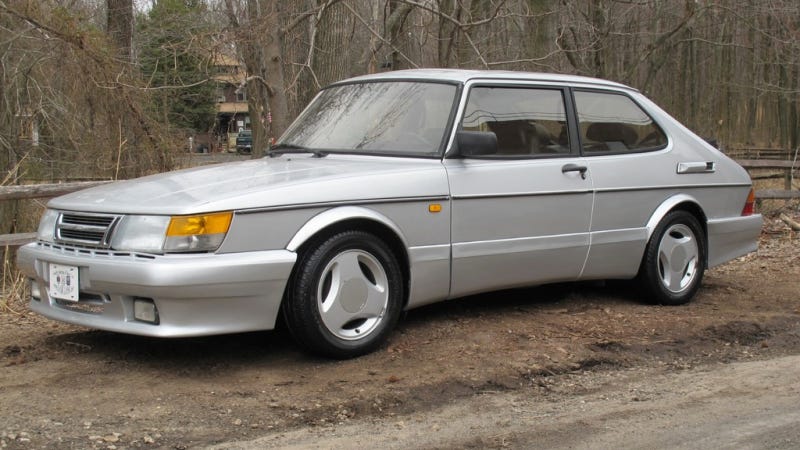 Welcome to Used Car Face Off, where we find two similar or similarly priced used cars and ask you which one you would buy. Choose wisely!
There's no way you could call me a fan of body kits. Don't call me Mr. Sensible Quentin Willson or anything, but there are so few of them that actually improve the looks of a car rather than make it look like a prop from a nasty car racing movie. Or worse, an '80s hangover.
Speaking of the '80s, I'd like to throw out a couple of names: Carlsson and Lorinser. Think body-colored body kits on some of your favorite cars of the period. And after lots of thinking, decide whether or not these body kits were good ideas in the first place. Did they actually improve the look of the car or did they just make entering driveways much more nail-biting? Tellingly, are we able to laugh about them now?
OK, you can call us unabashed Saab fans at Jalopnik. I definitely have an incurable case of it (but I have been listening to Vampire Weekend's new album all week) and you should get on the turbo wave, too. But was there anything more 1987 than a Saab 900 Turbo with a body kit? Specifically, the body-colored Carlsson body kit, a pretty rare addition that I've never been able to come to terms with. I mean, it's impossible to go wrong with 3-spoke Aero wheels on a Classic 900, but COME ON that front spoiler is insane! The only way it would be more over the top is if the back window had some louvers. Don't get any ideas, future owner.