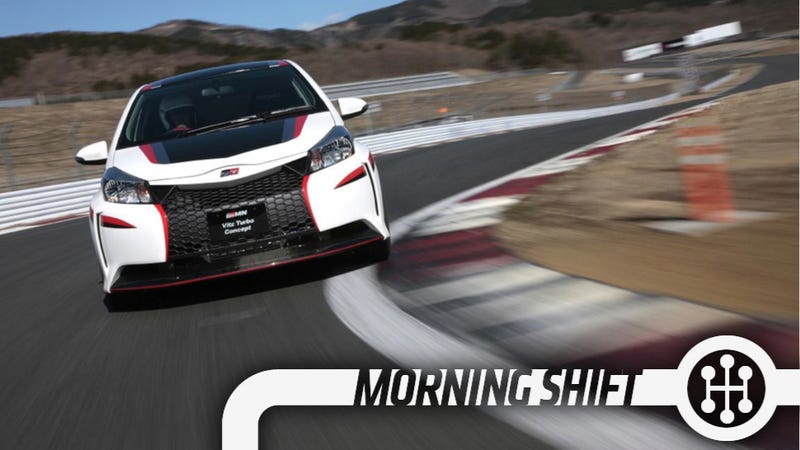 This is The Morning Shift, our one-stop daily roundup of all the auto news that's actually important — all in one place at 9:00 AM. Or, you could spend all day waiting for other sites to parse it out to you one story at a time. Isn't your time more important?
1st Gear: Yaris, It's A Fucking Fast Car
The stock Yaris isn't particularly exciting. I mean, it's not terrible. It's just basic transportation and I think any of us here would rather have a Fiesta ST or a Sonic Turbo.
How shall Toyota combat this indifference? This year's Frankfurt Motor Show will bring the Toyota Hybrid-R Concept (teased above, the topshot is a modified Vitz/Yaris), which is a Toyota Yaris-type hatchback powered by a 400-horsepower engine mated to electric motors a la the Toyota TS030 Le Mans hybrid.