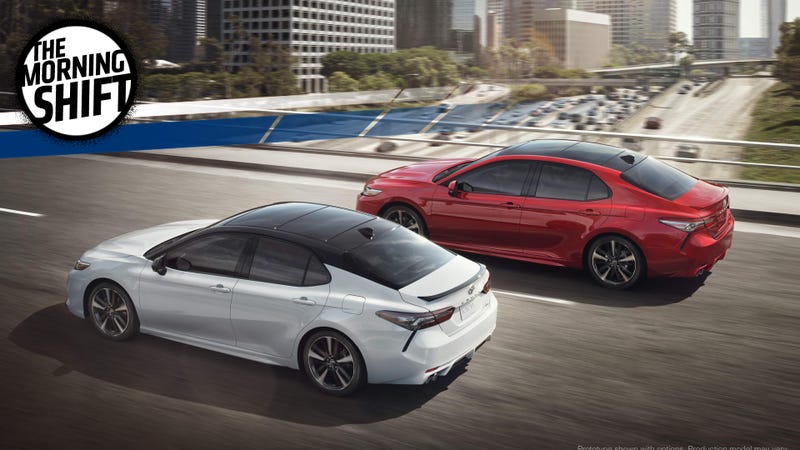 Good morning! Welcome to The Morning Shift, your roundup of the auto news you crave, all in one place every weekday morning. Here are the important stories you need to read before I make you come over and fix my sad, neglected Porsche.
1st Gear: Toyota Sinks Big Bucks Into Making The New Fancy Camry

There's a new Camry on the way, and it finally looks a bit more interesting than a sad, melted bar of soap on wheels! To make it happen, though, Toyota is sinking its largest ever investment into an existing United States manufacturing plant, reports the Washington Post.