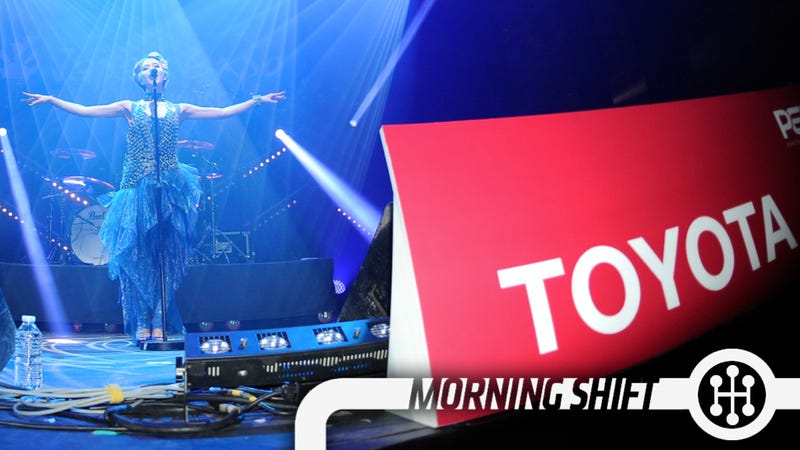 This is The Morning Shift, our one-stop daily roundup of all the auto news that's actually important — all in one place at 9:00 AM. Or, you could spend all day waiting for other sites to parse it out to you one story at a time. Isn't your time more important?
1st Gear: It's Toyota By A Nose
Ongoing weakness in China didn't stop Toyota from reaching sales of 4.91 million cars and trucks for the first half of 2012, which puts them juuuuuust ahead of GM's 4.85 million vehicles for the same period.
The difference? Toyota is down 1.2% from the previous year and GM is up 4%, according to the AP.
It should also be noted that, in the second quarter, GM slightly outsold Toyota. Volkswagen AG has 4.7 million global sales over that same period, making it a not-so-distant third.
2nd Gear: In Soviet Russia, Fusion Hybrids You
Who, exactly, is working on all of that software to keep EcoBoost engines squeezing out milage and not gaskets? Per Karl Henkel, an interesting mix of people.
Mikhail Igor Kluzner is a former Soviet Union engineer who designed laser weapon systems. Venkatesh Prasad wrote software that could detect the geometric pattern on heat-shield tiles of the International Space Station. David Bell worked on a particle accelerator at Fermi National Accelerator Laboratory.
Wait, we let the communists in? They're gonna see the big board!
3rd Gear: Nissan Boosts Profits
A lower yen has now moved Nissan to a 14% increase in quarterly profits, says the WSJ, on the back of a 20% increase in U.S. vehicle sales aided by a lower price on cars… made possible by a lower yen. See how that works?
All of that's with the ongoing problems in China which, it seems, may finally be receding.
The improvement in the U.S. is good timing given ongoing woes in Europe and a slow market in Japan. We'll see how Toyota does.
4th Gear: Kia Up, Hyundai Down
They may technically be part of the same company, but Hyundai and Kia act fairly independently. Here's how they're doing.
Kia beat estimates to post a profit of $1.06 billion after a 22% rise in China. The Chinese may not like the Japanese, but they're down with the kimchi. Despite this, sales were down in the United States and in South Korea.
And what about Hyundai? Profits are down slightly from last year, but at $2.26 billion they're barely off a second-quarter high hit last year. Sales in China are up 36%, South Korean sales are down 0.7% and U.S. sales are up 1.2%
5th Gear: Diesel's Return To The Brickyard
This weekend's Grand-Am race in Indianapolis will feature a diesel car running in a signature race for the first time in over six decades. That car will be the lovely Mazda6 diesel race car in the small GX class.