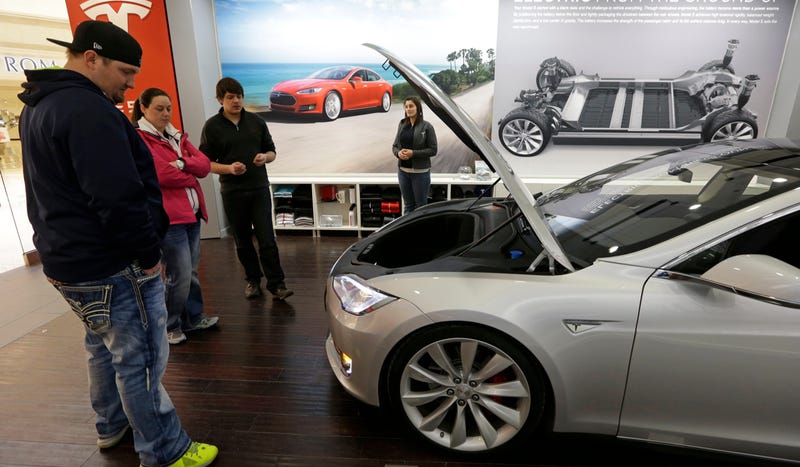 A Tesla with a titanium shield sounds a little superhero-ish, but it's a fix to one of the Model S's most-publicized problems. And it looks pretty tough.
Tesla even provided some useful images to show the resilience of the shield to things like a tow hitch, a concrete block and even an alternator.
OK, it isn't perfect.