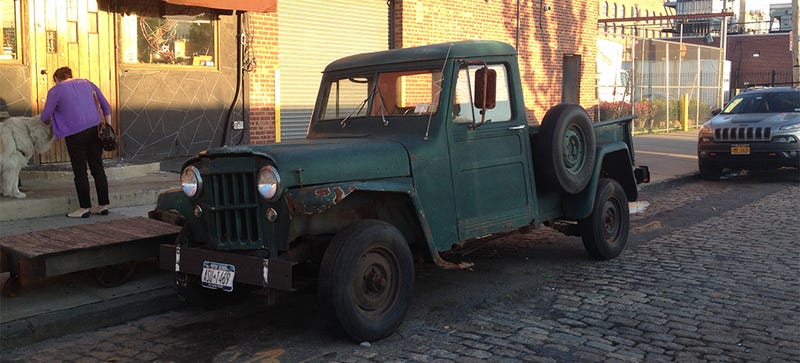 Welcome to Little Car in the Big City, where I highlight fascinating cars I found walking around a town that is known for being bigger than everything else, but where every car is fighting to stand out: New York, New York.
Before anyone starts their lamenting, wondering why there are no more Willys pickup trucks being manufactured today, that's for two main reasons. The first that Willys doesn't make pickup trucks anymore, or anything, really, as it's all part of Chrysler, which is part of Fiat, which is not bringing you a Willys Punto so fast.
The other is that Chrysler seems to see no need to create a Jeep pickup, despite all of our pleas, mostly because it would compete with all the trucks that Ram is putting out.
Plus Willys Promaster isn't nearly as much fun to say as Ram Van Promaster Man.