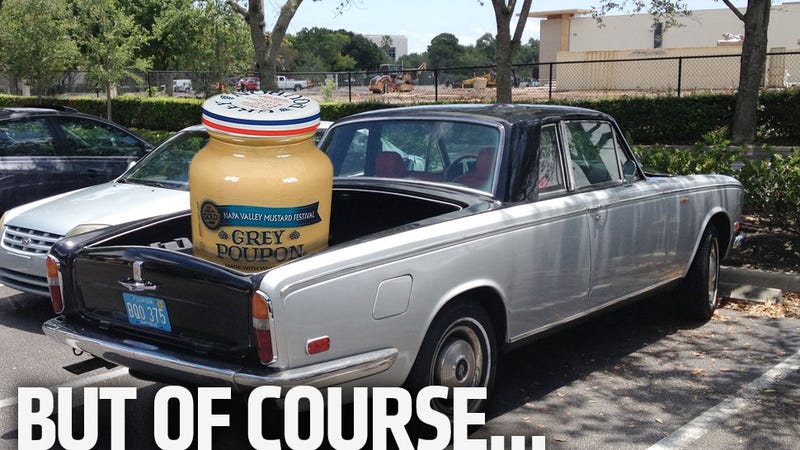 This Rolls-Royce Silver Shadow-based pickup is strikingly well executed. Look how great that rear quarter window looks, and how nicely trimmed and finished the bed is. This pickup is so freaking classy it makes me want to crap brie.
The thin-blade chrome bumpers suggest a pre-'76 Silver Shadow I, the first unit-body, modern Rolls-Royce, and I believe still the most-produced model, if you count the later updated Silver Shadow II.
Here's what I'd want to do if I owned this Silver Shadow pickup: I'd get a couple industrial-sized drums of Grey Poupon mustard, a powerful, high capacity pump, and a good length of rubber hose. Then I'd wait.