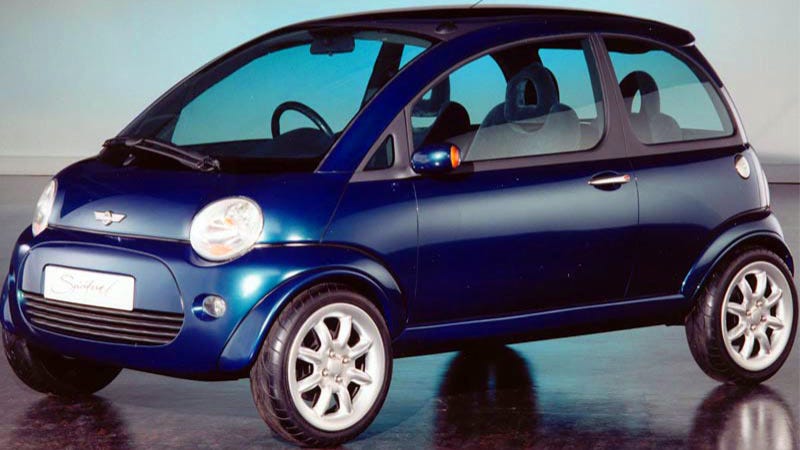 In 1994, BMW made the curious decision to buy Britain's beleaguered Rover Group. It didn't work as well as they had hoped, and in 2000 they dumped all but one of Rover's brands: Mini. That ended up a smash success, but the car almost turned out very differently.
Meet the Mini Spiritual Concept. Had the British engineers at Rover had their way, this rear-engine, rear-wheel drive hatchback would have been the new Mini Cooper that eventually came to market in 2001. Today, it remains a strange footnote in the fraught and troubled relationship between BMW and Rover that led to the Cooper as we know it today.
(Welcome to Long Lost Concept Cars, a new semi-regular series on Fridays where we highlight amazing concepts from years past that never made it to production — but maybe should have.)
You'll have to forgive me on being on something of a Mini kick lately because I just bought one. And Mate's story earlier this week on the bizarre Rover Mini prototype up for auction on British eBay led me to look more into the car's origins.