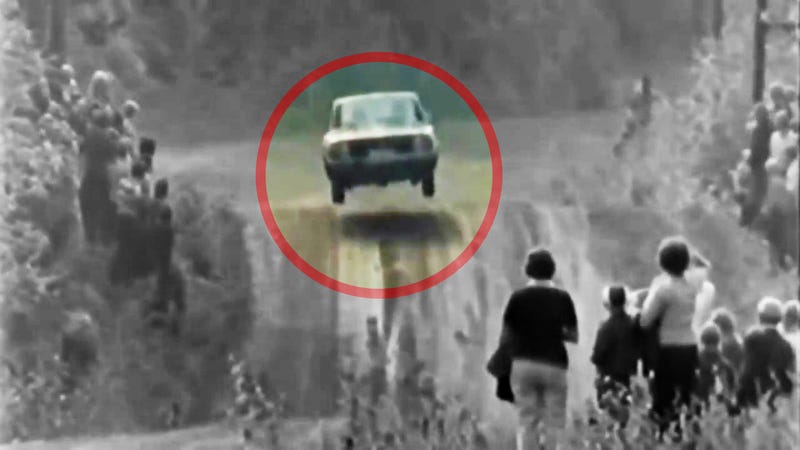 There are no more extreme jumps in rallying than those in Finland. And there are no more extreme jumps in Finland than this, a jump that broke multiple bones in one co-driver's back.
You can watch the jump here.
It's the 1973 running of Rally Finland, then known as the 1000 Lakes Rally. The driver is none other than the legendary Finn Hannu Mikkola, who went on to win the world championship in a firebreathing Group B Audi Quattro in 1983.