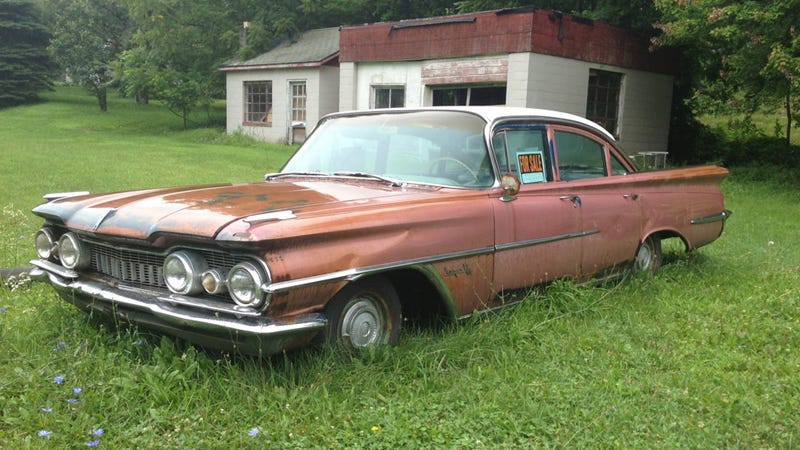 Welcome to Little Car in the Big City, where I highlight fascinating cars I found walking around a town that is known for being bigger than everything else, but where every car is fighting to stand out: New York, New York.
I have a dark and dirty secret to confess. Alright I lied, as it is neither dark nor dirty nor much of a secret and if anyone asked I would readily confess, but what better place to tell secrets than the entire Internet with your real name attached to them? So here goes nothing:
I am not always here on the weekends.
Yes, it's true. A horrifying admission, but true nonetheless. Usually it's because of random real-life stuff, and usually we put the site in our supremely capable Kinja-based AI, Patrick George, who is strangely one of our top writers. I saw this superb 1959 Oldsmobile Super 88 on one of my super-secret jaunts a few months ago, when I headed upstate for a wedding. So consider this not your regular LCBC, but maybe LCJSOAWIAKONIWRBAGSFASHOS (that's Little Car Just South Of Albany Where It's Actually Kind Of Nice, It Would Actually Be A Great Spot For A Summer Home Or Something).