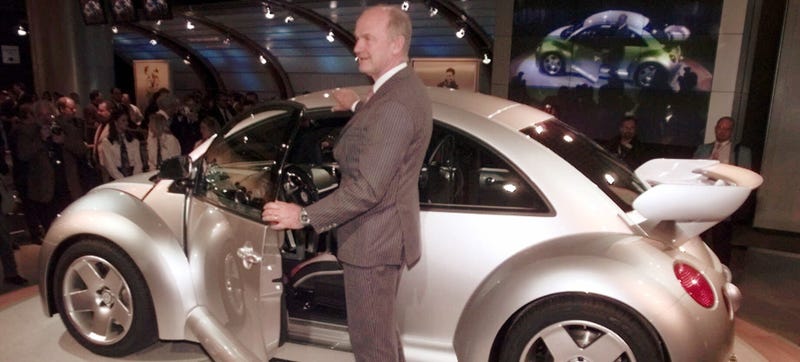 The main issue around Dieselgate for most people is how are all of VW's cheater cars going to get fixed, but there's a second question of when VW's executives found out about the cheat and if there was an internal coverup. New news on that front involves backstabbing, lies and a former ambassador to Israel.
Last December, former Volkswagen group chairman Ferdinand Piëch told a German prosecutor investigating the Dieselgate case that he had learned about the cheat all the way back in February of 2015, according to a report published today by the German Der Spiegel. Piëch reportedly claimed he learned in February 2015 that the United States had figured out Volkswagen's now-infamous diesel emissions cheat, using a 'test mode' to pass American emissions standards during testing while barfing pollutants during regular driving.
Piëch reportedly was told about us Americans' discovery from Avi Primor, Israel's former ambassador to the EU and then to Germany. How Israel knew about the cheat I can only speculate.
Piëch then reportedly brought up the issue of the cheat with Volkswagen's then-boss Martin Winterkorn (who later stepped down in the wake of Dieselgate going public), who apparently denied everything. At that point, Piëch then reportedly told four members of VW's supervisory board about the cheat.
Up until now, Volkswagen officials have stated that they only found out about their own cheating ways in September 2015. If what Piëch reportedly said is true, that'd be a strong indication of a coverup.