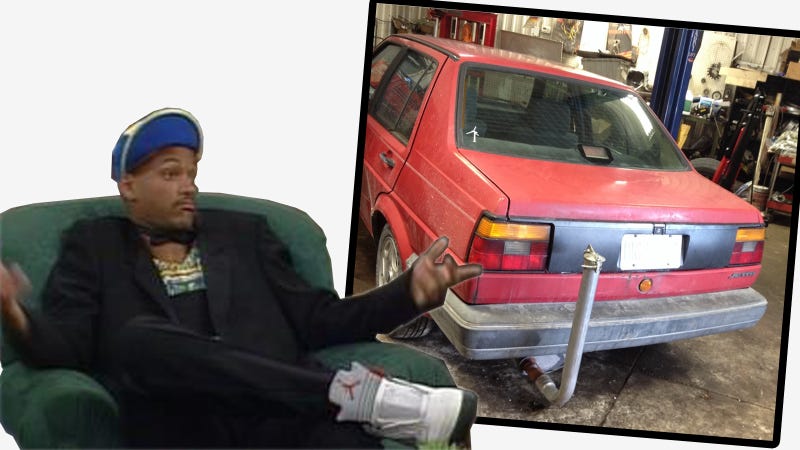 This guy needed some work done on his old diesel VW, so he took it to his friend's shop. When he came back, he found a little surprise.
Yep, his buddy had welded on a tractor-style exhaust stack, complete with a flapper.
This popped up on Reddit's fantastic r/Justrolledintotheshop, which you should already know is probably the best subreddit there is. User carmeat posted a picture of his new shakotan-style exhaust with the headline "Picked up my car from my buddy's shop this morning and found this installed..."