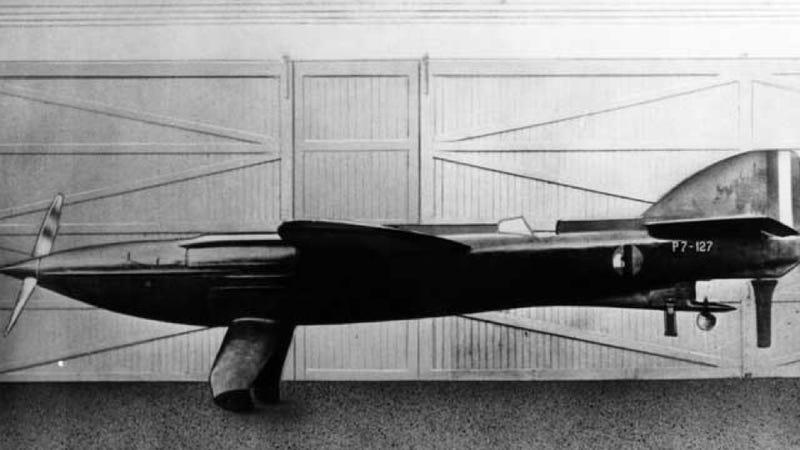 There are two constants when it comes to the history of the Italian vehicle industry – beauty, and speed. Unfortunately those two aspects don't always come with a third characteristic, reliability, but sometimes, the thing looks just so perfect and so blazing fast sitting still that none of that matters. This stream-lined, winged, and finned contraption is the prettiest plane to never make it into the air. This is the Piaggio P. 7.
The Piaggio P.7 was originally designed to compete in the 1929 Schneider Trophy race, which, like all Schneider Trophy races, pitted the world's fastest seaplanes against one another in the pursuit of nothing but velocity. Racers soared high above glamorous locales like Monaco, Venice, and Baltimore (okay, maybe not-so-glamorous) attempting to set the highest possible speed over a 350 kilometer course. The pilots weren't just figurative heroes, some of them were actually heroes just waiting to seize their moment, like Jimmy Doolittle, winner of the 1925 race.
And if the name "Jimmy Doolittle" doesn't ring a bell, then maybe you better remember him as General James Doolittle, recipient of the Medal of Honor for his role in leading the eponymous Doolittle Raid in World War II.
This wasn't a race for just anybody, or just any plane, for that matter.
Just like on land, racing in the sky is the crucible for airplane design. Very quickly engineers and pilots figured out what worked, and what didn't – which was a good thing, considering the fact that the next global conflagration was just around the corner. The winners of the Schneider Trophy, like the Supermarine S.6b which won the 1930 race, show clear influences on the design of soon-to-be-cutting-edge fighters like the Spitfire.
Imagine if you had a race for SR-71 Blackbirds in 1968. It was kind of like that.