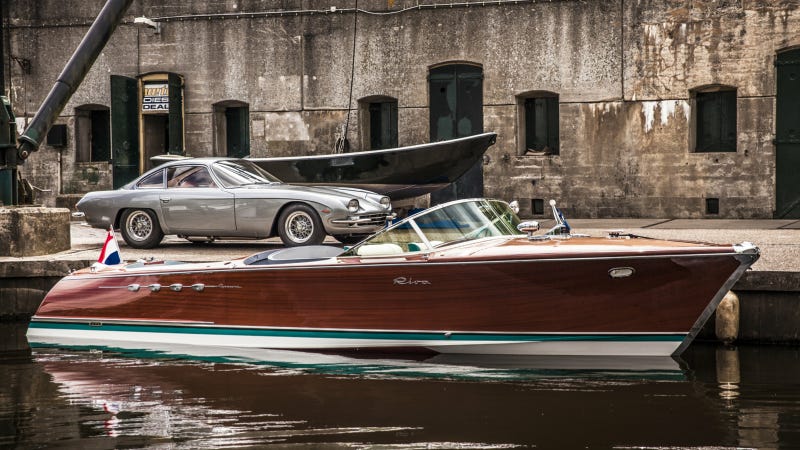 Fifty years ago, Italian yacht manufacturer Riva began production of the Riva Aquarama, a runabout so gorgeous and powerful it was described as "the Ferrari of the boating world." That must have inspired Ferruccio Lamborghini to say "Fuck that noise, I can do it better." And better he did.
Now, Old Man Lambo's Aquarama has been fully restored after having been stashed away in the corner of a boatyard and spending three years getting refurbished by Dutch specialist Riva World.
This is no ordinary Aquarama, if there ever was such a thing. The one commissioned by Ferruccio 45 years ago features Lamborghini V12 engines from the very first Lamborghini ever created, the 350 GT.
Developed by the late great Bob Walace, the resulting supermotor has 700 horsepower and a top speed of 48 knots, or about 55 mph. That trumps the 40 knot top speed achieved by lesser Aquaramas, which were powered by twin American V8 engines. New boat engines were installed with the help of the Lamborghini Museum: