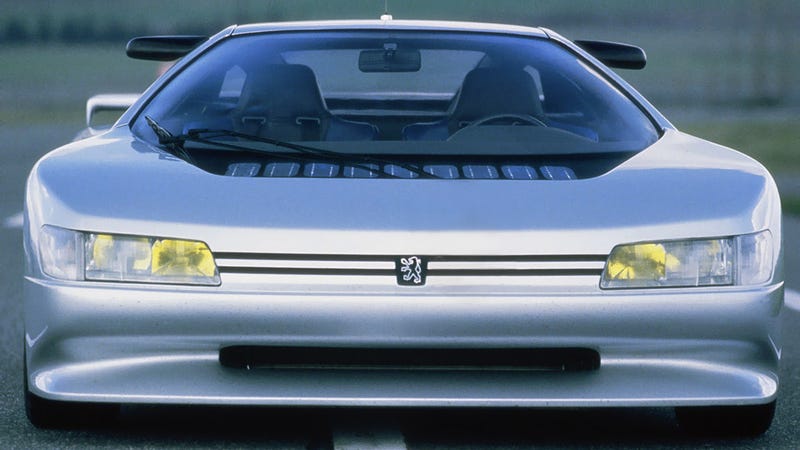 The great French superluxury cars of the 1930s were killed by the Great Depression and World War II, but what would a Delage, Delahaye, or Talbot-Lago look like if those companies had survived into the '80s? Maybe the 1988 Peugeot Oxia concept is close.
Let me start with the stats, as just saying 'Peugeot concept car' doesn't exactly give you the right idea of how outstanding this car is.
Verified 217 mph top speed
670 horsepower at 8,200 RPM
535 ft-lb (720nm) of torque at 4,500 RPM
Mid-mounted transverse PRV V6 with two Garrett turbos
All-wheel drive and four-wheel steering
Weight of 3,029 lbs (1,374kg)
Two were built at a cost of 8 million Francs.
It was named after a region on Mars, specifically the 'Oxia Palus'
It's kind of hard to imagine now, but back in the late '80s, Peugeot was on a bit of a roll. Peugeot had just finished off its bonkers Group B program with the winning midengined 205 T16, they were dominating long-distance rally raids and Pikes Peak, and their engines were powering the fastest endurance racecars to ever lap Le Mans.